Welcome, Laura!
I was so happy and honored, when Laura decided to join First Online Theatre and be the actress of our upcoming project: Budapest-Berlin. Laura Sophia Becker swiss & german actress, studied in London, worked with Sasha Waltz german choreographer and Abramovic performance artist. Laura is the director of "die Rote Zora" and thanks God she is passionated about our "Berlin-Budapest" script and project!
Veeery happy to welcome her in the First Online Theatre team!


Hála az égnek Laura szenvedélyévé vált a "Budapest-Berlin" forgatókönyve - óriási boldogság és megtiszteltetés, hogy a First Online Theatre csapatában köszönthetjük. Laura Sophia Becker svájci és német színésznő, Londonban tanult, dolgozott Sasha Waltz koreográfussal és Abramovic performansz-művésszel. Kifejezetten lelkesítette, hogy magyar nyelvű dalszöveget kell majd tanulnia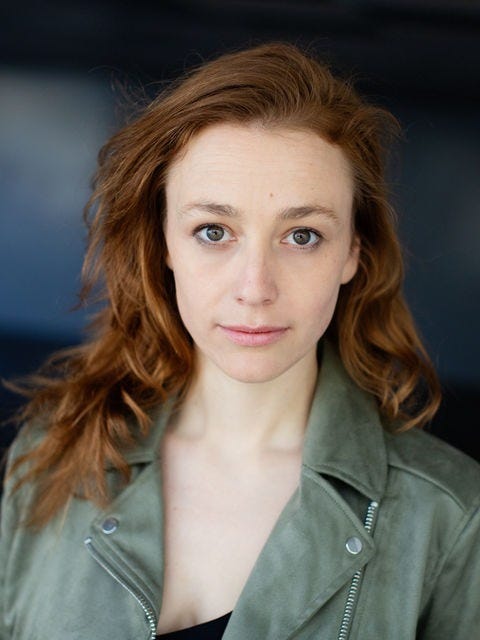 The story of First Online Theatre starts in Berlin, Kreuzberg 2015-2016. The idea was born, to invite people as writers into the creative process and create videos. A fusion of theatre and film.


Laura, Gergely and Lea. Founders. Our team today. But this team will hopefully soon grow.
Creative professionals with several years experience in traditional theatre in Hungary, Romania and Germany. High quality movie and independent short movie productions in Germany and Hungary. Gergely Skublics photographer, cinematographer. Lea Simon, actress and video producer. Lea comes from Budapest and has lived in Berlin for 8 years. Gergely lives in Budapest.


What makes these people special is their passion for the social aspect in their creative work
Gergely Skublics volunteered for many years at summer camps for East European orphans, working with children and young adults from extremely difficult backgrounds. He created several documentaries about these children. Lea Simon worked for many years in a theatre program holding workshops for Hungarian young adults who are living in an area where violence, prostitution and drugs are a part of every day life.

The idea of the First Online Theatre is to break the old boundaries and system of the dynamic between audience and theatre. We will let people in and treat them as an important part of the theatre, as people who have something important to say and deserve to be heard. Gergely and Lea's second priority is to reach as many people as possible, those who are living under hard conditions, not able to go to the theatre or to find a cultural community. This is the reason, why this theatre is online.
Special thanks
To our editors: Holly McMahon & Diana Simon
To our Project Advisor: Rachel Uwa (from School of
School of Machines, Making & Make-Believe)